After years of practicing her craft, Amy has found that the key to a beautiful headpiece is in the process. Patience and technique yields the most elegant results. Even when she started her journey in millinery in 2012, Amy always matched her meticulousness with creativity, which produces the finest quality.
Travelling around the globe, Amy has studied the trends and street styles which has helped her cultivate a singular, yet international style. Today, Amy spends most of her time dreaming up beautiful, hats and headwear in her Vancouver atelier. She believes in continuously learning and bettering herself and her craft. You will often find her at her workbench trying new techniques, new materials or searching for inspiring new trims.
For Amy, creating headwear is an intimate process. Her approach varies with each piece. Sometimes finding an exciting trim can be the jumping off point for Amy. But often times, before deciding on the materials, trims and embellishments, she envisions the design on her potential customer. Once that spark of inspiration has been lit, she begins the process of bringing that dream to life.
As a milliner, Amy is passionately opposed to an industrial manufacturing approach to millinery. She prefers the long standing process of using her hands, steam and a block to guide the felt or straw into submission to create the most beautiful piece of headwear.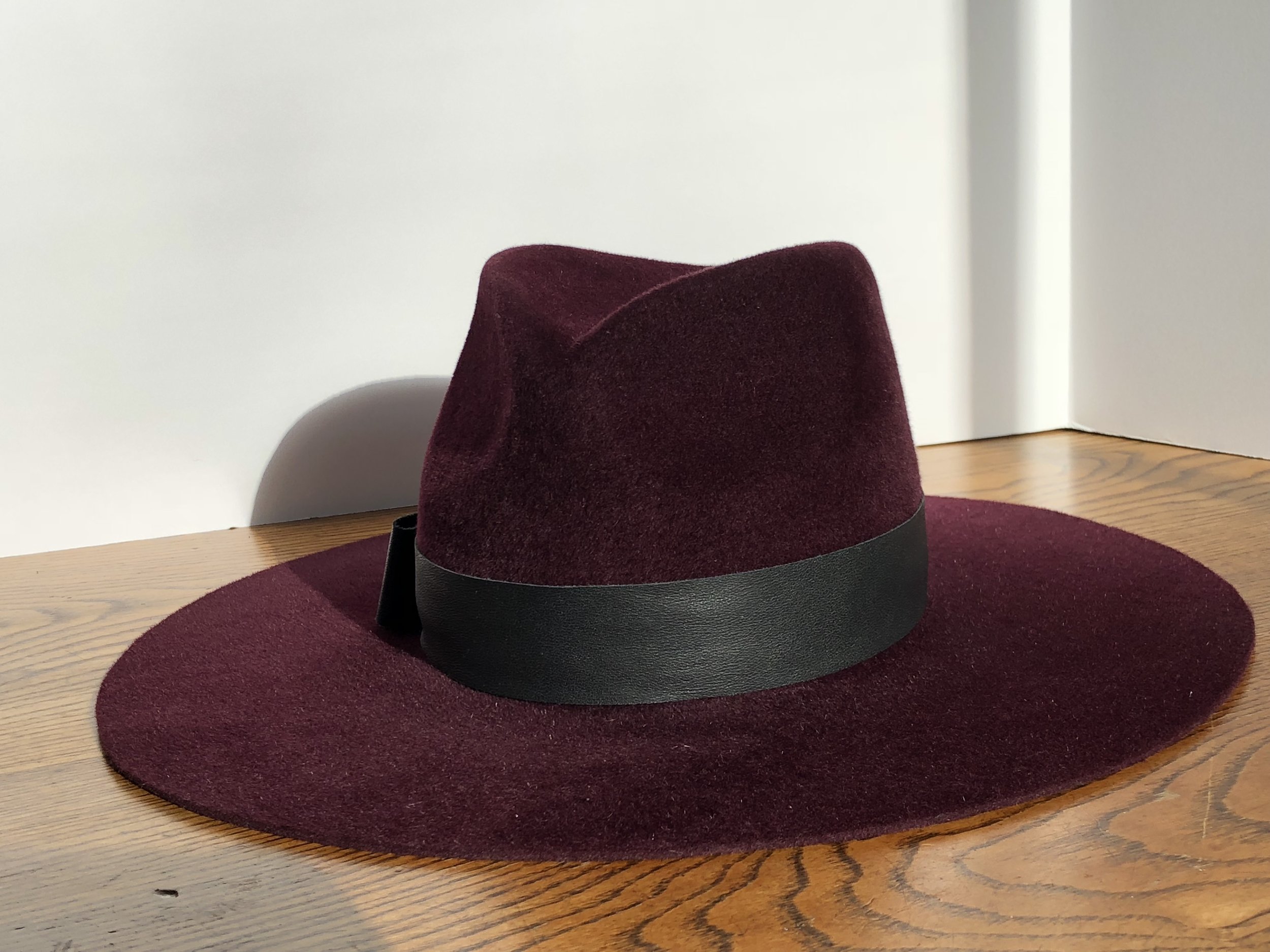 International Chic with a Vancouverite Touch